UCSF Mass Spectrometry Facility
The National Bio-Organic, Biomedical Mass Spectrometry Resource Center, supported by the NIH National Institute of General Medical Sciences and the Adelson Medical Research Foundation, provides both scientific and technical expertise and state-of-the-art high-performance, tandem mass spectrometric instrumentation. The facility is a world leader in proteomic analysis although it also analyzes other biomolecules. Significant instrumentation in the facility includes a Q-Exactive Plus for complex sample and low-level analyses; an LTQ-Orbitrap Velos with electron transfer dissociation (ETD), which is effective at analyzing peptides with labile post-translational modifications; an Exactive EMR for native protein-protein interaction analysis; and a QTRAP 5500 hybrid triple quadrupole linear ion trap instrument, used for high-throughput targeted quantification analysis. The resource also has an LTQ-Orbitrap XL with ETD capability, and a QSTAR Elite instrument.
Major research focuses within the Center are the analysis of post-translational modifications, including phosphorylation and O-GlcNAcylation and development of methods for quantitative comparative analysis of protein and post-translational modification levels. The program also continues to develop one of the leading suites of tools for analysis of mass spectrometry proteomics data, Protein Prospector. The current web-based release allows unrestricted searching of MS and MSMS data, as well as the ability to perform comparative quantitative analysis of samples using isotopic-labeling reagents. It is the only freely-available web-based resource that allows this type of analysis.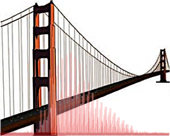 The Twelfth International Symposium on Mass Spectrometry in the Health and Life Sciences
will be held August 20-24, 2017 in San Francisco. More information can be found here.
---